NID Vijayawada Website

National Institute of Design, Vijayawada is one of the first new NIDs setup after the proposed NID Act of 2014. Even if people have heard about the institute, people make admission related decisions from the information or data available over the internet. There was an urgent need to have a website that generates a positive and credible impression.

The student community was asked to design the official website for the institute. My task was to make sure that the visuals on the website convey what the institute stands for. The entire process involved going through the collected information, identifying the stakeholders and their needs, and understanding what kind of visuals will ideally convey the vision of the institute. Our motive was to bring out the spirit of NID Vijayawada.


September 2017
Team: Anisha Bhatt, Bharat Manoj, Ketaki Meshram, Saurav Shete
Landing Page

Understanding the stakeholders helped us get an idea of what kind of banners are required on the landing page. Each banner was carefully thought of with an intention of promoting student work as well as the institute. Every student who aspires to come to NID will definitely land up on this website. We wanted the banners to convey them the kind of student life NID Vijayawada has, and the work that comes out from this place.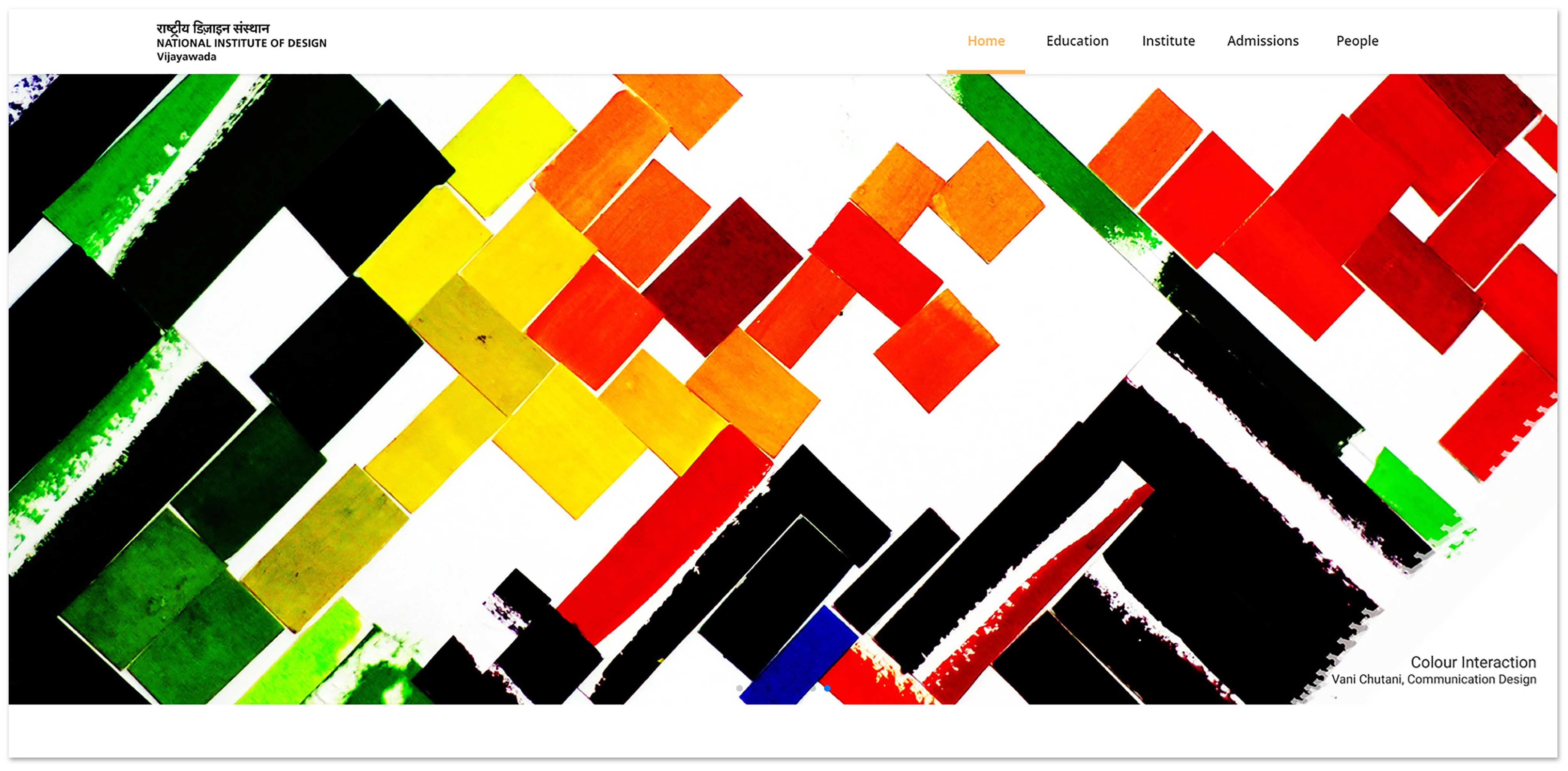 Education

NID Vijayawada has a Foundation Design and three Design disciplines— Industrial Design, Communication Design & Textile Design. The visuals convey what each discipline is all about. Students also get an opportunity to showcase their work on the website through these banners.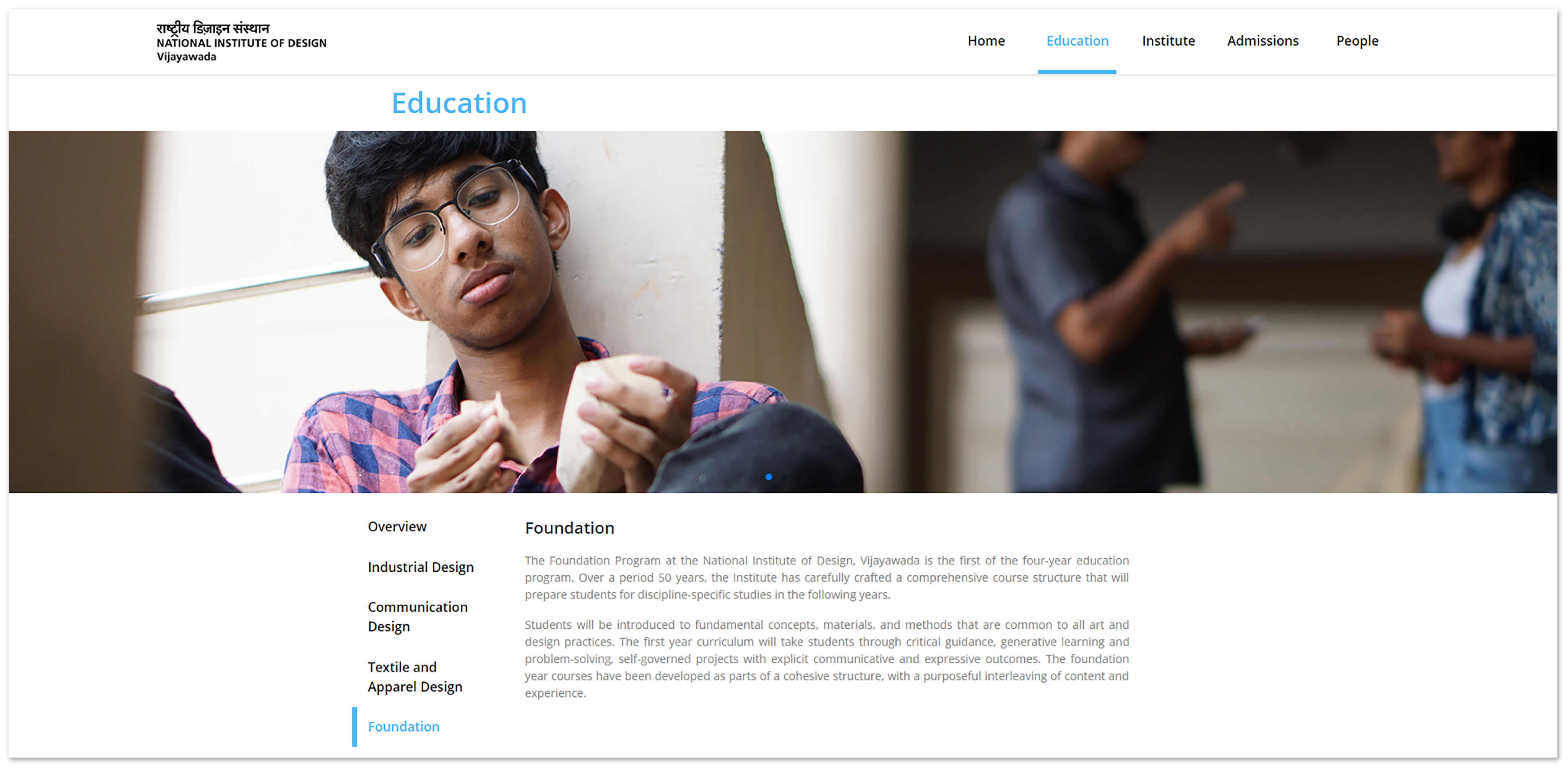 Institute

The Institute has a well-established Infrastructure including the Knowledge Management Centre also known as KMC, and Prototype Studios & 3D Print Labs. Even if these facilities are mentioned as information on the website, it was important for us to show how these amenities are being utilized to their full capacity. The banners also do an effective job in portraying the cultural activities at NID V.
Admissions
This illustration was inspired by Andhra's Kondapalli toys that are well sought-for across India. It
communicates how well we are aware of our surroundings and the culture where the institute belongs to. Kondapalli is two hours away from NID Vijayawada and is a great source of inspiration for the students.
To know more about Kondapalli Toys, click here ︎
Kondapalli Toys
Illustration by Anisha Bhatt
About The Place

It was observed through past experiences of the students, how important it was to know about the place where this institute comes from. To give an idea of the surrounding environment we opted for banners depicting vibrant colours of Vijayawada, Kondapalli and Mangalagiri.

Low-Fidelity Mockups

To visualize how the framing of the photos should be done. Full length, end-to-end banners made sure that the visuals are impactful.